Welcome to the Relic Recyclery
"If I can't fix it, I'll fix it so no one can !"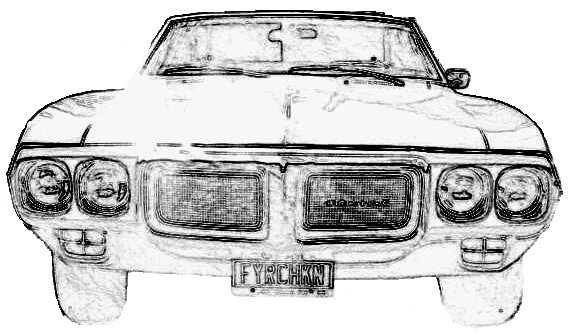 ---
What you'll find here is pictures of the cars I've restored and cars that I am currently working on. I hope this site contains information that will benefit others that are restoring the same models. I do this as a hobby, so please do not expect major progress.
Since I started this site I've received many e-mails from people asking questions about 1969 Mustangs, 1969 Firebird Convertibles and 1959 Oldsmobiles, which I encourage. Come on inside the garage and see what's being worked on. My latest project is a 1963 Jaguar Series I E-type
---
This page was created on July 8,2000.
This page was last updated on August 25, 2017
I would like to thank my friends Mike and Steph of Off The Page Creations for supplying the server space for my website.

Latest Changes:
**** 1963 Jaguar XKE Series 1 Fixed Head Coupe Is Completed ! *****
**** Panther Pink 1970 Dodge Challenger - Is Painted and is going back together!*****
**** New acquisition. 1969 Mustang 4.1 Litre Special (1 of 150) *****
**** New acquisition. 1967 Camaro RS/SS Conv - Pace Car Replica *****

---
To double your IQ with no money back please e-mail me your credit card number.


Copyright 2000-2017 (c), Relic Recyclery. All Rights Reserved.
Webpage written and maintained by: Christopher J. Many